Coolearth Software
Beyond Traditional Supply Chain Execution Systems.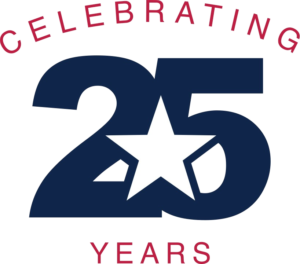 Celebrating 25 Years of Software Solution Excellence!
Coolearth Software is a leading provider of supply chain execution solutions to food and beverage, chemical, and other process manufacturers. Our solutions are designed to fulfill the unique needs of hybrid production facilities requiring integrated warehouse management, shop floor execution, quality assurance and business intelligence capabilities. We were founded in 1997 and have been a successful software development company in the Puget Sound ever since. We have national and international clients on land and sea. Our global solutions cover North America, South America and the United Kingdom today.
Coolearth Philosophy
Our mission is to increase our clients' supply chain and warehouse efficiency, leverage mobile technology for data collection, and improve customer experiences through innovative and flexible data visualization and business intelligence, delivered effectively and at a fair value – every time. This is the credo that drives our operations, but you don't have to trust us – just talk to our Coolearth customers. They will agree.
While we are extremely customer focused our people are what defines Coolearth ultimately. We have cross-functional teams that are comprised of brilliant, collaborative and hard-working people from a wide variety of backgrounds that are committed to the success of our customers and each other.
Coolearth stays ahead of our competition by hiring self-starters, problem solvers, that are never afraid to share a great idea — or a great laugh. Our people are not only great at what they do, but enjoyable to do business with.
All Coolearth products and consulting services work together to go beyond traditional execution systems built for distribution centers by cutting costs and improving efficiency throughout the entire production facility, not only the warehouse.
We make it easy. With packaged features for complex process manufacturing needs and seamless out-of-box ERP integration, our solutions can be up and running quickly, at lower costs and with greater customization to your own unique production, quality, and supply chain needs.
Improve processes, digitally collect data and ensure compliance.