Case Studies
Offering Value From Front Line to Their Bottom Line.
At Coolearth, customer satisfaction is our top priority. We work with our customers to deliver value. We exceed customer demands by delivering solutions on time and on budget. This approach has helped us build a solid base of industry leading clients.
Our case studies give you a glimpse of our Supply Chain Execution, Process Control, and Quality Assurance solutions in action. We're proud of the diverse kinds of clients we serve — because it shows that our solutions were custom-fitted to each enterprise's fingerprint. You may find similarities between your business and the ones featured here, but what you won't find are cookie-cutter solutions that we crank out for each client. In every case, you can count on Coolearth to maximize value and minimize costs for your organization.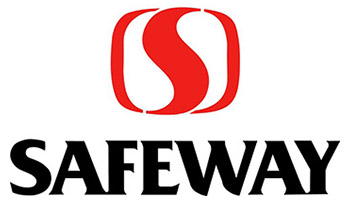 Safeway, a $36 billion food & drug retailer, operates an extensive network of 38 manufacturing and food processing facilities in the U.S. and Canada. Manufactured products include milk, ice cream, fruits & vegetables, breads, dry goods, meats, cheeses, soft drinks, and pet foods. Safeway selected the Whistle WMS system for its supply operations based on Coolearth's extensive industry expertise and Whistle's seamless integration with Infor ERP.
Whistle's unparalleled Infor ERP integration benefits Safeway by enabling real-time ERP visibility into all plant and warehouse activities, including inventory movement, shipping, receiving, production, and cycle counting. Real-time data collection has reduced paperwork and dramatically improved Safeway's planning process by eliminating excessive safety stocks and inventory shortages. Whistle's directed picking and putaway rules have also optimized warehouse space and eliminated product loss from expiration.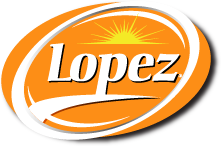 Lopez Foods, a $700 million meat producer, is a leading supplier of beef and chicken and pork patties to McDonald's, Costco and Wal-Mart. Lopez operates three highly sophisticated meat processing centers in Oklahoma and Tennessee. In addition to its seamless Infor ERP integration, Lopez selected Whistle WMS for its incredible ease of use on both hand-held and vehicle-mounted barcode scanners.
Whistle benefits Lopez by eliminating manual paper-driven processes and increasing productivity. Whistle also enforces industry best practices, including extensive lot tracking that minimizes the impact of potential recalls. Whistle's ability to switch between languages has greatly reduced training time at Lopez, where 80% of material handlers speak Spanish. The Whistle Inline Catch Weight module scans, weighs, and labels a new case of meat every second, reporting all production directly to Infor ERP.
Ed Miniat is a $150 million producer of cooked meats and edible oils for leading food suppliers and restaurants nationwide. Miniat operates two facilities in the Chicago area. Whistle is running live in the main facility, where meats are processed, cooked, and packaged. Miniat selected Whistle for its real-time data collection, seamless integration to Infor ERP, and catch weight functionality.
Whistle benefits Miniat by streamlining highly complex business processes. During receiving, Whistle collects variable weights of individual raw meat containers, putting this data into Infor ERP. Whistle allows Miniat to directly scan GS1-128 labels, dramatically reducing data entry. Formerly burdened by 12 to 24 hour information latency times, Miniat now enjoys real-time visibility of all inbound, outbound, and manufacturing-related activities. Whistle's effortless catch weighting allows Miniat to conduct a high volume of complex sub-lot transactions that proved too difficult to manage in Infor ERP.
Overall, the combination of Whistle and Infor ERP has allowed Miniat to significantly reduce standing inventory and increase inventory turns.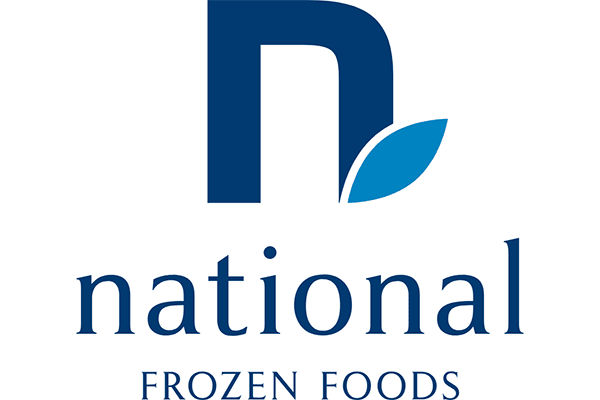 National Frozen Foods, a $120 million frozen vegetable processor, is a leading producer of peas, carrots, corn, and beans to such leading distributors as Wal-Mart and Sysco. National runs four facilities in Washington and Oregon where vegetables are fresh-packed, quickly frozen, and packaged. National chose Whistle WMS because of its ease of implementation and seamless integration with Infor ERP shipping.
Faced with increasing order volumes and customer pressures, National benefits from Whistle by dramatically improving customer service levels. Whistle's directed picking, loading, and shipping cut truck loading times from 90 to 45 minutes, completely eliminated order fulfillment inaccuracies, and shaved over a day from the order-to-cash cycle. Whistle's production execution layer enables National to grade vegetables and report production in real time, while its directed putaway optimizes cold storage—an especially important concern for seasonal products that may spend months in the freezer.

Wayne Farms LLC is the nation's sixth largest vertically integrated poultry processor.  Our commitment to our customers is simple–to provide the highest quality, best tasting chicken products in a manner which consistently exceeds their expectations. Our company is unique in many ways.  We have a steadfast commitment to our customers –or those we refer to as our business partners, to look for opportunities across their entire business where we can help them be successful.  Our constant efforts in Research and Development and in Food Safety all go to the benefit of one entity – our business partner. The sole focus of our company is in the business-to-business (B2B) arena.  This B2B focus frees up resources, money and time that would be spent supporting a branded product to do what we do best – delighting our business partners.
In 2006, this distinguished poultry processor selected Coolearth's Whistle Supply Chain Execution (SCE) solution as its Plant Floor Data Collection system for an initial implementation at a new blast freezing and cold storage facility in Enterprise, AL. This system is now being used in Wayne Farms' core slaughter and further processing manufacturing processes. Wayne Farms envisioned a system that would automate the flow of information to and from the plant floor to the Infor Adage ERP system. Wayne Farms is benefiting from the proposed system by increasing inventory accuracy, increasing inventory traceability and reducing labor costs. As the Whistle Plant Floor Data Collection system has been introduced into initial facilities improvements have been recognized with respect to requirements for the labeling of product cases and pallets, tracking of inventory, shipping / receiving of inventory, reporting of production and consistency and accuracy with the ERP system and other shop floor collection tools.
Improve processes, digitally collect data and ensure compliance.