FOR IMMEDIATE RELEASE
Contact: Chris Lott, Coolearth Software
Phone: (206) 770-9061 (Option 1)
Email: [email protected]

CASEFORGE PRODUCTION LINE REPORTING STATION
Turn-key Solution for Line Production
SeaTac, Washington (June 24th, 2020) – Coolearth Software has just released their ALL NEW CaseForge Production Line Reporting Station!
Coolearth's popular full-featured CaseForge software is now combined with their pre-engineered hardware solution becoming a robust turnkey solution for production line labeling and reporting. Instead of spending hours and hours trying to figure out the "right" total solution they offer a combined solution engineered upon their 20+ years experience with the Food and Beverage Industry.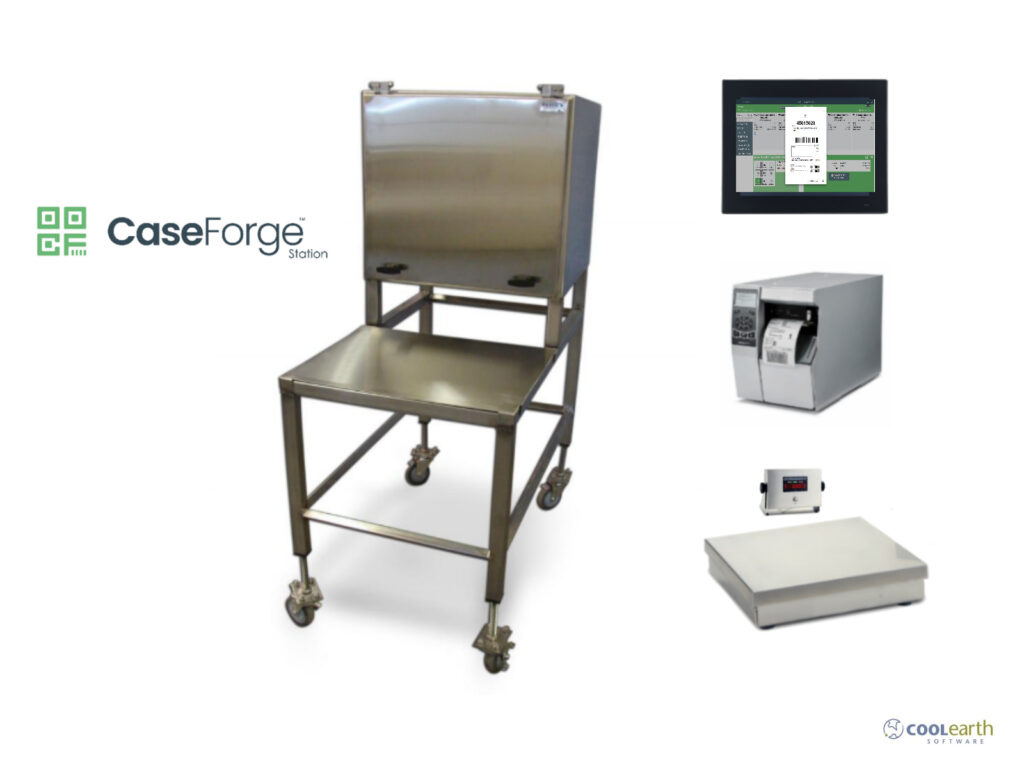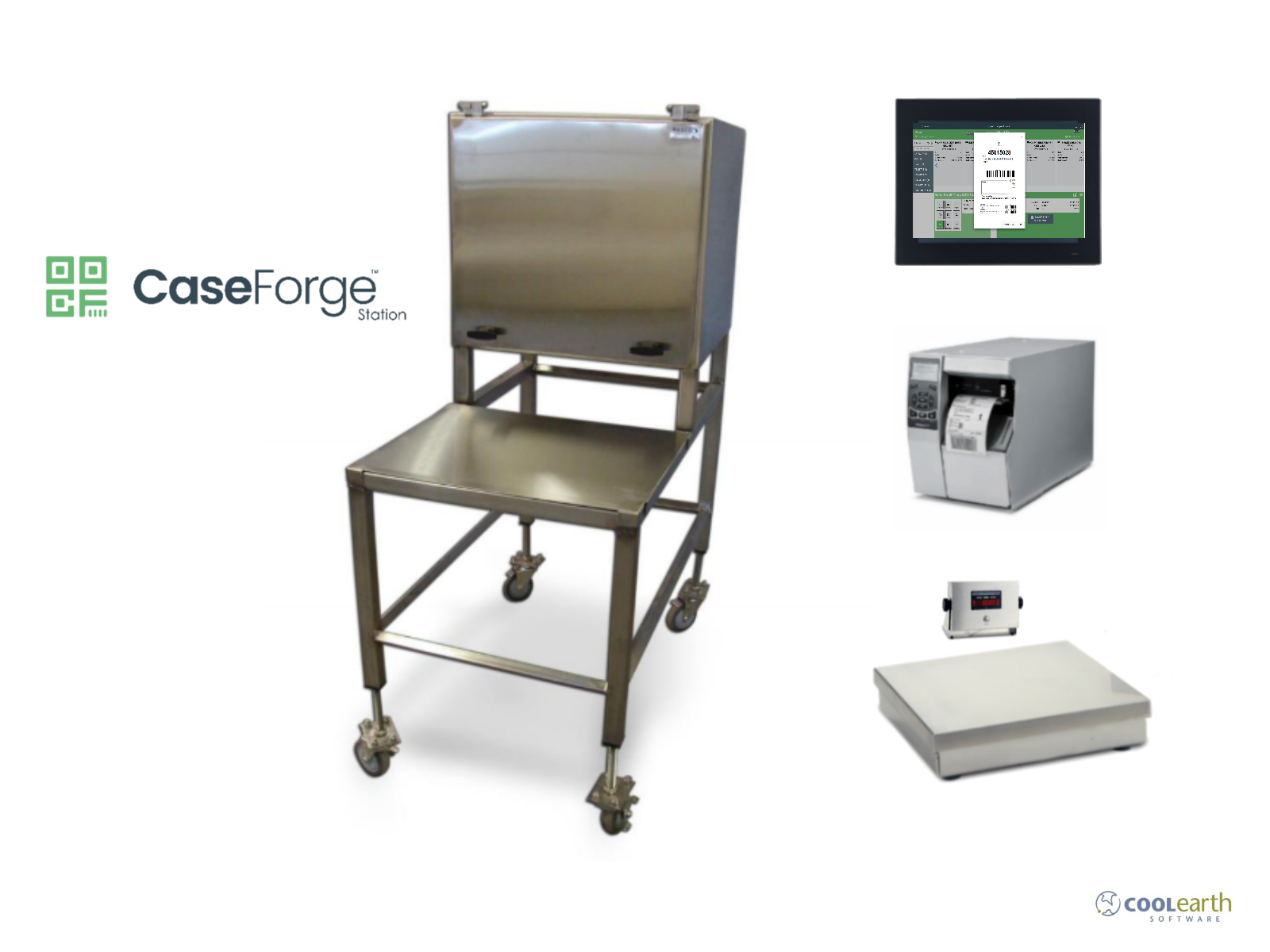 Quick Rundown of The New Solution.
✓ Handle diverse production runs and unique line requirements easily.
✓ Warehouse friendly touchscreen interface enhances operator productivity.
✓ Simple networking capability allows front office oversight.
✓ Easy correction functions enhance efficiency.
✓ Pull out drawers designed for quick access.
✓ Universally available components assure economical maintainability.
✓ Complies with NTEP and Legal-for-Trade use.
✓ NEMA-4X certified to withstand tough washdown environments.
Why Hardware? Production Line Reporting.
Mike Coleman, CEO of Coolearth Software, has been asked time and time again to quote a "total" solution including Coolearth's full-featured software solutions. "It just made sense… as who better knows what is needed, hardware and software, than our 20+ years field experience team."
Coolearth is certainly experts in their field.